The Pneumatic Bathtub and Spa Elevator is the best solution for handling large and heavy therapy bathtubs and spas. The cleverly designed elevator provides fast and easy access to all internal electrical and plumbing parts, eliminating the need for any unattractive access panels. This makes servicing and maintenance a simple and stress-free experience. The elevator gently lifts and lowers the bathtub or spa, allowing for easy access to all the control elements and plumbing components that are normally difficult to reach in built-in tubs. It can be operated by a common air compressor (e.g. vehicle, light commercial or recreational air compressor).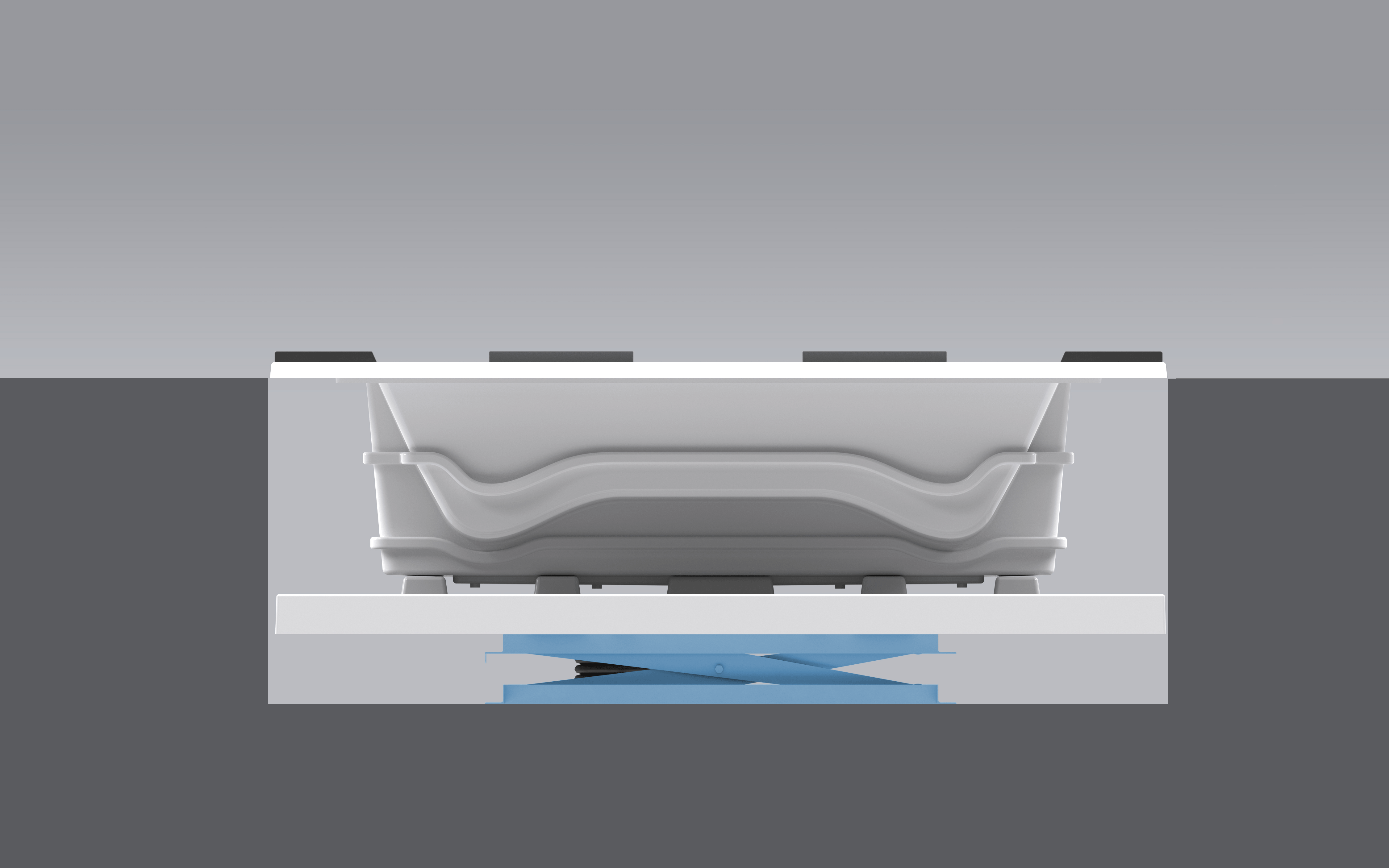 In

stallation Process
After unpacking the bathtub or spa, follow these simple steps to ensure all components are in the correct place for product installation.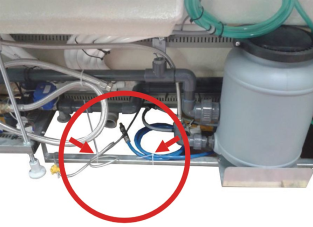 Free the compressed air tube and steel tie from the ties. This can be found on the frame, at the front of the bathtub or spa.
Leave the tie rod free under the tub.
When positioning the tub in place, pass the compressed air tube in the box planned by installation.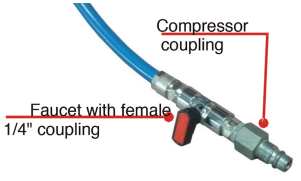 The tube has a faucet with a female 1/4" pitch gas coupling. Place the compressor coupling on this (not supplied).
How To Lift Up The Spa With The Pneumatic Elevator?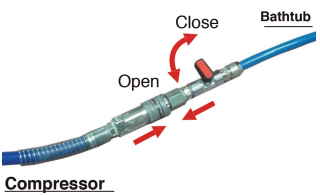 Connect the tube to a compressor and pressurize the circuit.
Turn on the faucet and wait until the bath is fully raised. After making sure the bath
has stopped rising, turn off the faucet and turn off the compressor.
Open the faucet slightly. Lower the bath (2-3 cm) until the retaining mechanism on
the base of the lift clicks into place.
Open the faucet for 2-3 seconds, to pressurize the lift holding mechanism.
How To Lower The Spa With The Pneumatic Elevator?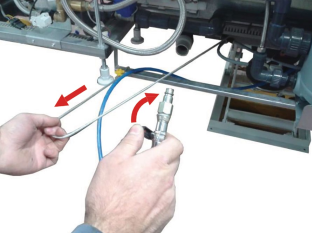 Connect the air tube on the bathtub to the compressor and pressurize the circuit.
Open the tap to enable the lift holding mechanism to release: the bathtub will rise 2-3 centimetres.
Disconnect the compressor and pull the steel tie rod as you open the faucet on the tube for 2-3 seconds.
Open the faucet and leave the tie rod free under the bathtub.
Open the faucet again and leave the bathtub to lower to the end of the stroke.
Close the faucet.