Protect your Spa in the most fashionable way with a matching Aquatica Hot Tub Cover. This premium quality hot tub cover is a smart and stylish accessory, making sure your hot tub is fully protected in all temperatures.
Aquatica Hot Tub Cover provides ultimate protection all year round, even in the sun and snow. In freezing temperatures, the material won't stiffen or crack like genuine leather or vinyl. The Hot Tub Cover is a high-performance product, featuring exceptional durability combined with abrasion and stain resistance.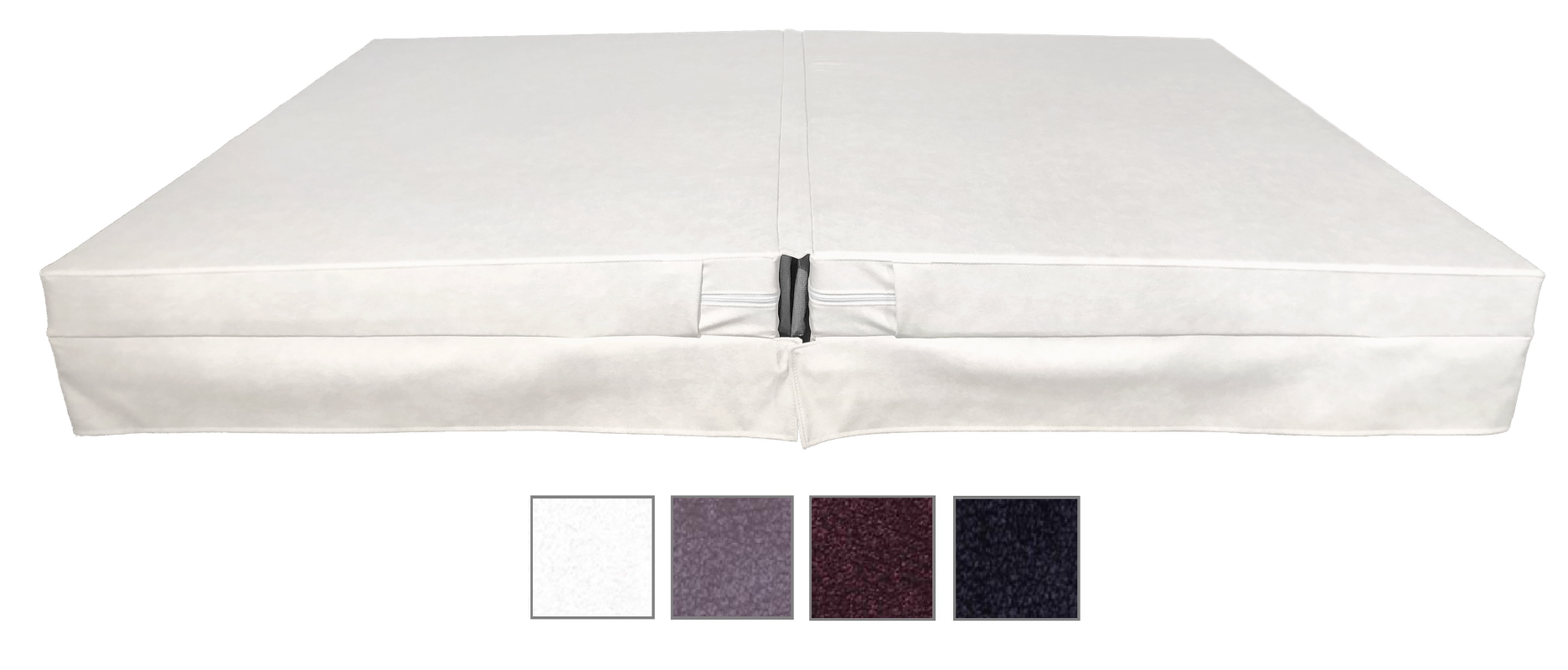 Made of Leaderplast BIOCOTE®, an innovative antimicrobial synthetic leather, this low-maintenance material is hygienic and easy-to-clean. The material's integrated BioCote ® antimicrobial technology prevents the growth of bacteria, mold and microbes, protecting the material against degradation such as staining and discolouration.
A Smart & Stylish Accessory
Aquatica Hot Tub Covers perfectly compliments and even enhances the overall look of the Downtown Hot Tub with its impressive aesthetics. The chic cover is soft to touch, yet extremely durable, making it a smart and stylish accessory for your Hot Tub for both indoor and outdoor applications.
Built-In Antimicrobial Protection
Proven technology by BioCote® provides long-term protection by reducing bacteria and mould on surfaces by up to 99.99%.